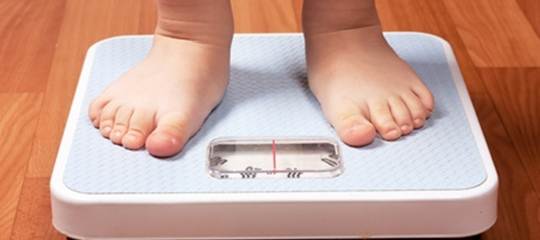 Q: How do I talk to my child about his or her weight?
A: Each child has a unique genetic blueprint. This blueprint dictates the bone structure, body size, and shape for your child. There is no way to know what these will be. Nor can we know the ideal weight for a child. Thus, the pattern of your child's growth, both in height and in weight, is almost more important than the number itself. Health providers consider whether your child's growth matches the expected pattern of growth, regardless of whether your child is considered "skinny" or "fat". If the growth patterns don't match, there may be an underlying issue that is affecting your child's health status. Be sure to speak with your doctor if you have concerns about your child's growth.
Talking about weight can be a sensitive topic for people  of all ages. Even though weight and body size receive a lot of attention in the media and in society, there is still a lot of misunderstanding. Here are some tips for talking about weight with your child.
1. Talk less about weight and more about health. Using the word "healthy" instead of emphasizing physical appearance can promote a positive body image. Avoid weighing your child at home. Review with your child the benefit to being healthy, which extend beyond changes in body appearance. Being healthy can help your child do better in school, run faster, fight colds, and have more energy.
2. If your child voices concern or makes body image comments, talk about weight without judgment. This can avoid causing guilt or placing blame. Be available to help and talk honestly if you child asks about his or her weight.
3. Use the word "we" so your child knows that every family member is involved. Avoid comparisons to other siblings or children. Being healthy shouldn't single out one family member. Everyone needs to be healthy and active every day.
4. Keep it positive. Encourage positive body talk by your child, another family member, or yourself, no matter whose body is being discussed.
5. Reassure your child – over and over again – that you love him or her for their internal qualities, such as their goofiness or caring nature.