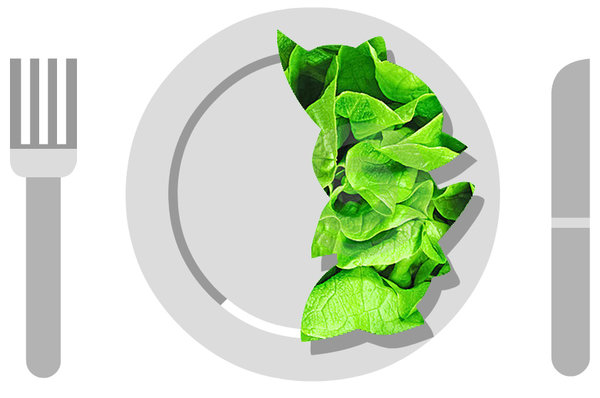 Q: Whenever I pack a vegetable in my child's lunch, it comes home uneaten. Should I just stop sending it? What's the point?
A: Vegetables are one of the most important food groups and one that is too often missing from mealtime. Less than 5% of Americans under the age of 50 are getting the recommended amount of vegetables. Here are two reasons why it is important to include vegetables at meals even if you think without a doubt that your child (or significant other) will pass them by. First, it may be the day that they don't pass them by and actually decide to eat the vegetables. Assuming that meal patterns and preferences will remain the same is just that, an assumption. Try to increase the likelihood of vegetables being eaten by double checking the other items in the lunch bag. Make sure you aren't giving two foods from the same food group or too large of a serving of one particular item.
A second reason to send vegetables every day is for the message you are sending in the form of those vegetables. Your child will indirectly learn that vegetables are to be included at meals because they are an important part of being healthy. This is an invaluable lesson for your child about meal planning.
A common misconception about vegetables in that they are too expensive. Actually, when considering the nutritional value of vegetables, vegetables are very cost-effective. Meal planning may sound time consuming but it is one way to decrease food costs.  Approach food costs from a difference perspective and look for other areas of spending that you can decrease to free up money. Can you spend less on impulse purchases such as beverages and snack items? Does you family only eat when actually hungry or could food be disappearing due to mindless eating related to feelings such as boredom?  Prioritizing vegetables often leads to creative solutions around food costs.